About us
The beginning of studio activity dates back to 1976, when the owner Jaromír Rajchman started to experiment with sound, recording and sound system. Firstly, due to the former circumstances and technical possibilities it was only an amateur activity and hobby but in 1990 the demand increased. In 1994, hobby became a professional activity and new collaborators and technique were involved.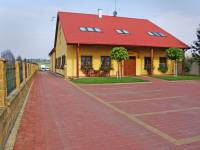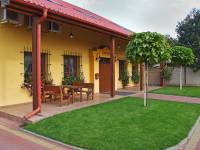 In 2005 a new professional studio was opened and due to the fact that it was built on the green meadow, no compromises needed to be dealt with. The expanse and facilities of studio will be mentioned in section "Recording studio". We would only like to mention that currently the company occupy with recording of the music of all musical genres, but also provides sound systems for concerts, festivals, corporate and social events including lighting, stages, mobile roofing systems, video projection and other technical and the organizational structure.
In the building there can be found also the professional video studio with editing room, the shop of sound engineering, recording and lighting technology and graphical studio, which offers not only graphical design but also printing of booklets and CD and DVD production. After this, the musical publishing arrange all formalities regarding copyrights OSA, Intergram etc. Purely and simply, we will arrange all the needed regarding installations, event sound engineering and making live or studio recordings (acoustic, visual) according to your requirements and possibilities.